Parish News for Sunday 31st May 2009
Vol.36 No.21
Pentecost Sunday
PRIESTS OF THE PARISH
Very Rev Michael Canny Adm
Rev David O'Kane CC
Rev Daniel McFaul CC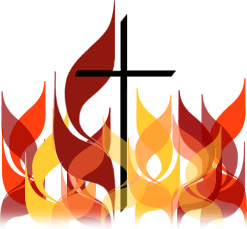 The Deep End - Taxi Driver

This story tells what Pentecost is about. A taxi driver arrived at an address. He honks his horn. No response. He honks again. Still no response. Out he gets and knocks on the door. A stressed voice cries out, 'just a minute, please'.
After a long pause he hears something being dragged to the door. A frail old woman in her 80's opens the door pulling a suitcase after her. 'Would you carry my case to the car, please?' she asks. 'Sure,' he says, and as he moves off she links his free arm and walks slowly with him to the taxi.

She gives him an address and asks him to go through the city centre. 'It's not the shortest way, Ma'am,' he says to her. 'I don't mind,' she replies, 'I'm going to a hospice. There's no hurry.'
He looks in the rear-view mirror, and sees tears in her eyes as she reveals, 'I've no family left. The doctor says I haven't long to go'. As she says that the driver leans over and quietly switches off the meter.
They drive around the city centre. She points out where she had worked in an insurance office, where she and her husband had lived after their wedding, and a building that once was a ballroom where she had first met him. At one or two places they stop in silence - her mind elsewhere. Much later they reach the hospice.
The taxi driver goes home lost in thought, convinced and content that he has just had one of the most important days of his life.
Pentecost means using the language of love.
(Article by Fr Tom Cahill SVD from 'Intercom' May Edition)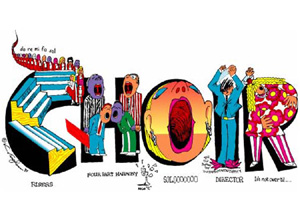 St Eugene's Cathedral Choir presents an Evening of Sacred Music, Scripture and Prayers: A most special evening for the Feast of the Body and Blood of Christ on Sunday, 14th June in St Eugene's Cathedral from 8.00 pm to 9.15 pm. The Cathedral will host a beautiful and prayerful Evening of Sacred Music, Scripture and Prayers in honour of this great Feast. Music will include Ave Verum, Panis Angelicus, Cantique de Jean Racine, Ubi Caritas and culminates with Vivaldi's Gloria. All welcome - no charge.

Diocesan Youth Mass & Blessing for Young Drivers. Today, Pentecost Sunday, there will be a Diocesan Youth Mass & Blessing for Young Drivers in St Columb's Church, Chapel Road, Waterside at 7.00 pm. All young drivers are invited to bring their licence or car keys to this Mass for a special blessing. 'Rejoice' the Diocesan Youth Choir will lead the music and Bishop Hegarty will be the main celebrant. Refreshments will be served in the parish centre after Mass.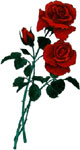 Sympathy
We offer our sympathy to the family and friends of:
Paddy Hamilton, 4 Creggan Street.
May he rest in peace.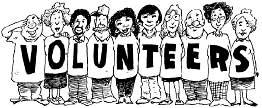 Readers
Weekdays
10.00 Neil McMahon
07.30 Charlie McDermott
Readers on duty next Weekend
06.15 pm Mary McDowell
07.30 pm Mona Tracey
09.30 am St Anne's P.S.
11.00 am Vanessa McGeehan/
Blanaid Barr
12.30 pm Don Clarke
Eucharistic Ministers
Team *C* begins its rota
at the 6.15 pm Vigil Mass
next weekend.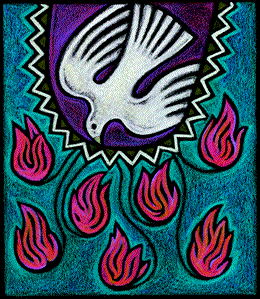 St Anne's Primary School - the children from St Anne's will celebrate the Liturgy at the 9.30 am Mass on Sunday, 7th June. The children who received the Sacrament of Confirmation will have an opportunity to make the promise to abstain from alcohol until 18 and illegal drugs for life.
Thornhill Centre - Foundations in Liturgy One-Year Course beginning Tuesday, 6th October - The People of God. A Faith Community Shaped by Our Liturgy. Further information: Secretary, Thornhill Centre, 121 Culmore Road, Derry BT48 8JF. Phone 71351233 or email: thornhillcentre@derrydiocese.org

The Annual Service
of Intercession for the Dead
takes place in the City Cemetery
on Sunday, 21st June at 6.00 pm.

Sick Visitation
Fr Michael Canny will visit the sick in his care this week:
Mon am: 10.00 Lisfannon Park.

Mon pm: 3.00 - William St, Columbcille Crt, Chamberlain St, Brewster's Close.

Wed am: 10.00 - Westland Ave, Westland St, Glenfada Pk, Abbey Pk, Fahan St, Joseph Place, Cable St.

Thurs am: 10.00 - Limewood St, Beechwood St, Elmwood St.

Thurs am: 11.30 - Fr Mulvey Pk.

Thurs pm: 2.00 - Lisfannon Pk (Upper), Eglinton Tce, Blucher St, Little Diamond.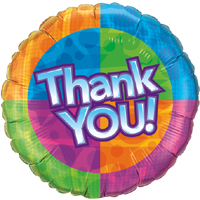 Thank you
Fr Canny acknowledges with thanks donations for:
Upkeep of the Cathedral: £1000. Trócaire: £500.
Thank you for your generosity to the Annual Diocesan Collection taken up last week.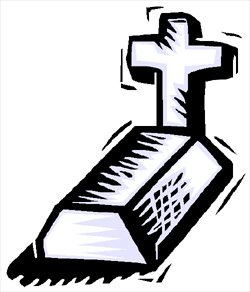 The Service of Intercession for the Dead takes place on Sunday 14th June in Ballyoan and Altnagelvin cemeteries at 3.00 pm and in Ardmore cemetery at 6.00 pm. A bus will travel to Ardmore leaving Chapel Road at 4.30 pm (sharp) and calling at Trench Road at 4.45 pm, returning immediately afterwards. Anyone travelling by car is asked to co-operate with stewards, disabled parking will be available at the upper end of the new cemetery. Please try to be in the cemetery at 5.50 pm. A collection to help maintain the upkeep of the cemetery will be taken up at gates. The sale of flowers in Ardmore on this evening is strictly by arrangement with cemetery committee.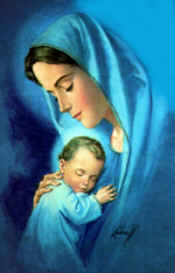 Monthly devotions in honour of Our Lady in Termonbacca on Tuesday starting with confessions at 7.30 pm followed by Rosary and Mass, finishing around 10.00 pm.