Parish News for Sunday 28th June 2009
Vol.36 No.25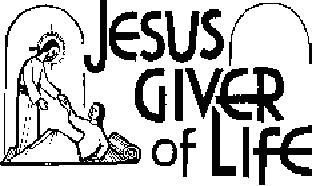 13th Sunday in Ordinary Time
PRIESTS OF THE PARISH
Very Rev Michael Canny Adm
Rev David O'Kane CC
Rev Daniel McFaul CC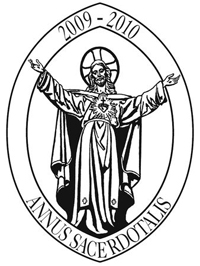 Jubilee Year for Priests
During Vespers in the Vatican Basilica on the Solemnity of the Sacred Heart of Jesus (19th June 2009) a day of prayer for the sanctification of the clergy, Pope Benedict XVI inaugurated this Jubilee Year for Priests. The theme for the priestly year is "Faithfulness of Christ, Faithfulness of Priests". Pope Benedict also officially proclaimed St. Jean Marie Vianney as "patron saint of all the priests of the world".
The congregation will aim in this year to promote initiatives that will "highlight the role and mission of the clergy in the Church and in modern society". Another goal will be to address "the need to intensify the permanent formation of priests, associating it with that of seminarians". The Pope has sent a Letter to the priests of the world for the occasion of the Year for Priests, which has been called to mark the 150th anniversary of the death of St John Mary Vianney.
Extract and Conclusion: In today's world, as in the troubled times of the Curé of Ars, the lives and activity of priests need to be distinguished by a forceful witness to the Gospel. As Pope Paul VI rightly noted, "modern man listens more willingly to witnesses than to teachers, and if he does listen to teachers, it is because they are witnesses". Lest we experience existential emptiness and the effectiveness of our ministry be compromised, we need to ask ourselves ever anew: "Are we truly pervaded by the word of God? Is that word truly the nourishment we live by, even more than bread and the things of this world? Do we really know that word? Do we love it? Are we deeply engaged with this word to the point that it really leaves a mark on our lives and shapes our thinking?" Just as Jesus called the Twelve to be with him (cf. Mk 3:14), and only later sent them forth to preach, so too in our days priests are called to assimilate that "new style of life" which was inaugurated by the Lord Jesus and taken up by the Apostles.
To the Most Holy Virgin I entrust this Year for Priests. I ask her to awaken in the heart of every priest a generous and renewed commitment to the ideal of complete self-oblation to Christ and the Church which inspired the thoughts and actions of the saintly Curé of Ars. It was his fervent prayer life and his impassioned love of Christ Crucified that enabled John Mary Vianney to grow daily in his total self-oblation to God and the Church. May his example lead all priests to offer that witness of unity with their Bishop, with one another and with the lay faithful, which today, as ever, is so necessary. Despite all the evil present in our world, the words which Christ spoke to his Apostles in the Upper Room continue to inspire us: "In the world you have tribulation; but take courage, I have overcome the world" (Jn 16:33). Our faith in the Divine Master gives us the strength to look to the future with confidence. Dear priests, Christ is counting on you. In the footsteps of the Curé of Ars, let yourselves be enthralled by him. In this way you too will be, for the world in our time, heralds of hope, reconciliation and peace!
With my blessing.
From the Vatican, 16th June 2009
BENEDICTVS PP. XVI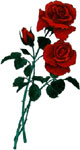 Sympathy
We offer our sympathy to the family and friends of:
Sarah Hegarty,
16 Marlborough Terrace.
Brendan Carlin,
12 Glenbrae Gardens.
James McMullan,
77 Cashelmore Park.
May they rest in peace.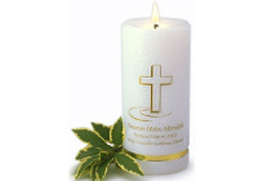 Baptism
We welcome as a member of the Christian community:
Madalin Bridget Kehoe
who was baptised in
Paramus, New Jersey.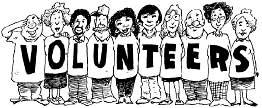 Readers
Weekdays
10.00 Jimmy Doyle
07.30 Adele McCauley
Readers on duty next Weekend
06.15 pm Garvin Kerr
07.30 pm Christine McDevitt
09.30 am Michael Roddy
11.00 am Anne Douglas
12.30 pm Megan Meenan
Eucharistic Ministers
Team *A* begins its rota
at the 6.15 pm Vigil Mass
next weekend.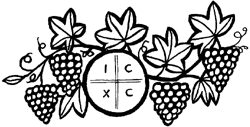 Mass for the sick with Eucharistic Blessing on Tuesday at 8.00 pm in Termonbacca .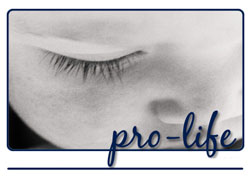 Precious Life 'Pro-Life Mass' in Termonbacca on Monday at 7.30 pm for the intentions of the rally for life in Dublin on Saturday, 4th July.

A one day retreat for Senior Citizens and their friends in Termonbacca on Wednesday for those from Derry and Donegal. Registration from 10.30 am finishing around 5.00 pm. Cost £15 or €18 includes a four course lunch. Payment at the Centre on the day. To book telephone 71262512 during office hours only.
The DVD of the Centenary Mass at St Columba's Church – 9th June 2009 is available from Long Tower Church or Parochial House. Cost £10.

National Grandparents Pilgrimage Sunday , 13th September, Our Lady of Knock Shrine, Knock. Chief Celebrant Cardinal Seán Brady. Guest Singers: Fr Liam Lawton & Dana. Further details later.
Carmelite Pilgrimage to Knock on Sunday, 19th July. Coach leaves Termonbacca at 7.45 am with a pick up point at Melmount Centre at 8.15 am. Returning to Derry at approx. 11.00 pm. Return coach, snack on the way down and evening meal. Fare £35 or €40. For further information, phone Termonbacca on 71262512 during office hours only.
Mass in honour of Blessed Alexandrina Maria Da Costa today (Sunday) at 7.30 pm in Termonbacca.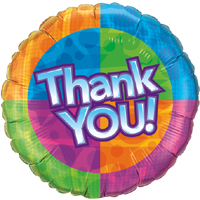 Fr Canny acknowledges with thanks donations for:
Trócaire: £5, £15. St. Pio: £20. Sisters of St John: £20. Altar Flowers: £20. Eucharistic Congress Collection: £40.
Fr Canny will forward a donation of £20 to LASCO.
Last Week's Collection
amounted to £3,833.