Parish News for Sunday 21st June 2009
Vol.36 No.24
12th Sunday in Ordinary Time
PRIESTS OF THE PARISH
Very Rev Michael Canny Adm
Rev David O'Kane CC
Rev Daniel McFaul CC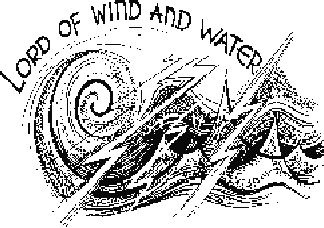 Child Protection Update
The betrayal of trust by clergy is never far from the headlines. My views on this topic are well known. There can be no excuses or hiding places for people who engage in criminal behaviour. Children and vulnerable people must be cherished and cared for at all times and people who engage in criminality must be dealt with by the legal process.
Despite the horrendous litany of past abuses that is well documented I believe that in time the Catholic Church can be an "exemplar of good practice". This to many may seem to be impossible, but given the huge number of committed lay people who are giving their time and expertise I believe it is achievable.
At present, I can report that the Bishops and all Priests of this Diocese who hold a Diocesan appointment in the North of Ireland have been vetted by police. In this parish all paid employees have also been vetted by police and at present most volunteers who are involved with young or vulnerable people have gone through the process. This means that very soon all people - clergy, paid and voluntary workers who are in close contact with children and vulnerable people will have been vetted by police.
I take this opportunity to extend a word of thanks to our Child Protection officers, Charlie O'Donnell and Marie Canning who have given of their time and expertise in this field. I cannot guarantee 100% success but I hope we will not be found wanting in determination to ensure a safe environment for all.
The criminal activity of people in positions of trust as well as inaction by people in positions of leadership has meant that there is a lack of confidence and this is understandable. Restoring confidence will take time and there may be setbacks but I am confident that working together the future will be much safer than the past.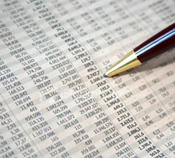 2008 Accounts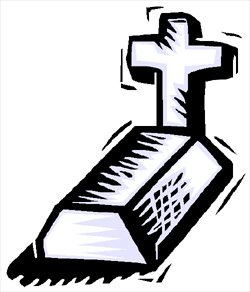 Blessing of the Graves in the City Cemetery
The Annual Service of Intercession for the Dead takes place in the City Cemetery this evening at 6.00 pm. Please be in position at 5.30 pm.
Families are asked to bring their own holy water with them to the Cemetery for the blessing of the graves. At the appropriate time the Bishop will ask a representative of each family to sprinkle their family grave (and neighbouring grave if there is no-one present). There will be no holy water in the Cemetery.
The City Cemetery Manager has asked that all able bodied people park outside the Cemetery.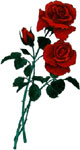 Sympathy
We offer our sympathy to the family and friends of:

Thomas Sweeney, 179 Glenowen Park.
May he rest in peace.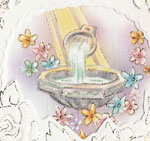 Baptisms
We welcome as members of the Christian community:
Martin Pius Campbell,
30 Glenowen Park.
Grace May Flanagan,
12 Rathlin Drive.


Readers - Weekdays
10.00 Neil McMahon
07.30 Adele McCauley
Readers on duty next Weekend
06.15 Louise Davis
07.30 Kieran Kehoe
09.30 Michael Roddy
11.00 Gatha McClintock
12.30 Michael Wilson
Eucharistic Ministers
Team *C* begins its rota at the
6.15 pm Vigin Mass next weekend.
Child Protection: As mentioned in Fr Canny's update the process of vetting staff and Church volunteers is nearing completion. All outstanding paperwork should be forwarded to St Eugene's Child Protection Team, Marie Canning and Charlie O'Donnell, at the Parochial House office. Appointments may be organised by telephoning Una at 71262894/71365712.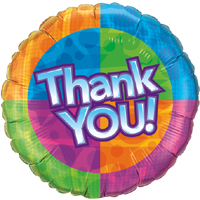 Fr Michael Canny acknowledges with thanks donations for: Trócaire: £100, £15, €19.30, £1. St Pio: £20. Thanksgiving for favours received: £100. Children in Crossfire: £100. Eucharistic Congress: £50, £10, £100, £20, £90, £100, £50.
Last Week's Collection amounted to £3,956.
Next week's collection is the Peter's Pence collection for our Holy Father the Pope.
Changaro Trust would like to thank you for your generosity last week. They raised £744.93 and €25.42.
St Joseph's Young Priests' Society will hold their last meeting before the summer holidays on Thursday in the room upstairs in the Sacristy area here in St Eugene's Cathedral at 8.00 pm. All welcome.
One day retreat for Senior Citizens and their friends in Termonbacca on Wednesday, 1st July for those from Derry and Donegal. Registration from 10.30 am finishing around 5.00 pm. Cost £15 or €18 includes lunch. Payment on the day. To book telephone 71262512 during office hours only.

Carmelite Pilgrimage to Knock on Sunday, 19th July. Coach leaves Termonbacca at 7.45 am with a pick up point at Melmount Centre at 8.15 am. Returning to Derry at 11.00 pm approx. Return coach, snack on the way down and evening meal. Fare £35.00 or €40. For information telephone 71262512 during office hours only.
Mass in honour of Blessed Alexandrina Maria Da Costa on Sunday, 28th June at 7.30 pm in Termonbacca.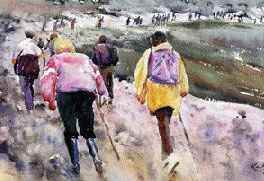 Hike to Croagh Padraig on Saturday, 4th July for those aged 16-35 and it will cost approximately £25. The fee includes transport from Derry, a guide and dinner. For further details or to book a place contact the Catechetical Centre before 29th June on 71264087 or email ddcc@derrydiocese.org.