Parish News for Sunday 20th Sept 2009
Vol.36 No.37
25th Sunday in Ordinary Time
PRIESTS OF THE PARISH
Very Rev Michael Canny Adm
Fr Peter Raftery CSSp
Rev Daniel McFaul CC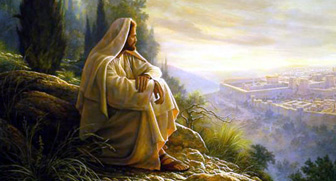 Give Gratuitously
Your love, insofar as it is from God, is permanent. You can claim the permanence of your love as a gift from God. And you can give that permanent love to others. When others stop loving you, you do not have to stop loving them. On a human level, changes might be necessary, but on the level of the divine, you can remain faithful to your love.
One day you will be free to give gratuitous love, a love that does not ask for anything in return. One day also you will be free to receive gratuitous love. Often love is offered to you, but you do not recognise it. You discard it because you are fixed on receiving it from the same person to whom you gave it.
The great paradox of love is that precisely when you have claimed yourself as God's beloved child, have set boundaries to your love, and thus contained your needs, you begin to grow into the freedom to give gratuitously.

Excerpt from The Inner Voice of Love, Henri J. M. Nouwen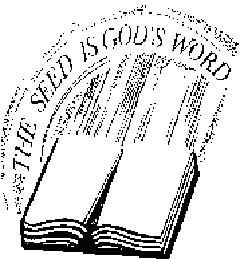 Next Week's Readings
First Reading: Numbers 11:25-19. Ps. 18: 8, 10, 12-14.
Second Reading: James 5:1-6.
Gospel: Mark 9 Chapter 9:Vs 38-43, Vs 45, Vs 47-48.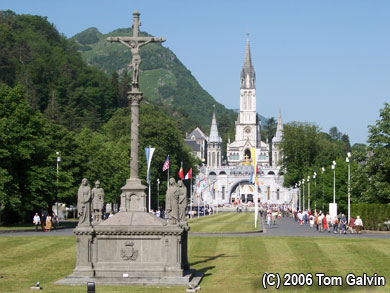 Diocesan Pilgrimage to Lourdes led by Bishop Hegarty - 16th to 21st July 2010: Cost £629. Payable in instalments. Regular forms available from the Parish Office/Pilgrimage Office. Forms for those in need of care or those aged 80+ available only from the Pilgrimage Office, telephone 71260293 - open on Tuesdays from 11.00 am to 1.00 pm, Thursdays from 11.00 am to 2.00 pm and Saturdays from 11.00 am to 1.00 pm.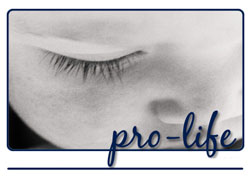 Precious Life will hold their Monthly
Pro Life Mass in Termonbacca on Monday at 7.30 pm.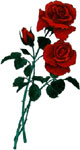 Sympathy
We offer our sympathy to the family and friends of:
Neil Breslin,
52 Beechwood Avenue.
Jim McGinley,
4 Meadowview Crescent.
Edward Campbell,
12 Harvey Street.
James Lamberton,
1 Glenbrook House.
Helen Callaghan,
2 Hawthorn Terrace.
Alex Crossan,
68 Beechwood Avenue.
May they rest in peace.
Anniversaries
We remember the anniversaries of:
Annie Mellon, Dolly McGill, Dan Roddy, Bridie Orr and Hugh Brady.
May they rest in peace.
If you wish to have the name of your loved one placed in the newsletter contact the Parish Office before 12.00 noon on Thursdays.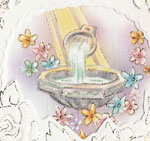 Baptism
We welcome as members of the Christian community:
Charlotte Mary Smith,
24 Chamberlain Street.
Ellie Therese Agnes Ward,
80 Grangemore Park.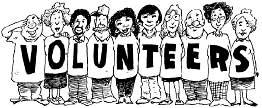 Readers Weekdays
10.00 James Garvin
07.30 Charlie McDermott

Readers on duty next Weekend
06.15 pm Sharon Duffy
07.30 pm Stephen Orr
09.30 am Rita McCauley
11.00 am Sarah Henderson/
Rebecca Doherty
12.30 pm Piaras O Meallain

Eucharistic Ministers
Team *A* begins its rota
at the 6.15 pm Vigil Mass
next weekend.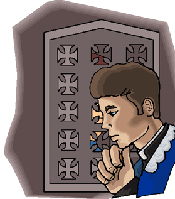 Fr Canny will hear confessions at 7.00 pm and celebrate Mass at 7.30 pm on Monday in Abbey House.
Fr Canny will hear confessions and celebrate Mass on Wednesday at 2.00 pm in Foyleville Residential Home.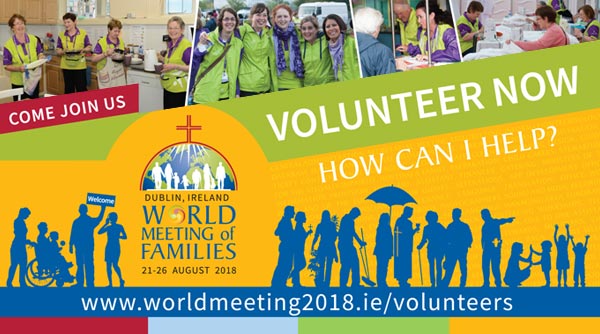 New Altar Servers Required: If your child is in P5 or P6 and wishes to be an Altar Server in St Eugene's Cathedral - please leave his/her name, address and contact number in the Parochial House.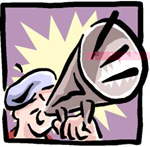 St Joseph's Young Priests Society will hold their next meeting on Thursday at 8.00 pm in the room upstairs in the Sacristy.
Mass in honour of Blessed Alexandrina Maria Da Costa today (Sunday) at 7.30 pm in Termonbacca.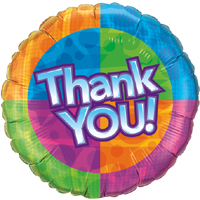 Fr Canny acknowledges with thanks donations for: St Vincent de Paul: £20. Trócaire: £15. Altar Flowers: £10, £20.
Fr Canny will forward a donation of £30 to LASCO.
Last Week's Collection amounted to £3,477.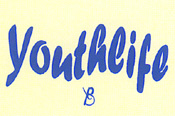 Youthlife is offering a new residential programme for young people from the age of 11 upwards who have been bereaved by suicide in the Residential Centre, Ulster American Folk Park from 8.00 pm on Friday, 25th until 5.00 pm on Sunday, 27th September. For further information and application forms contact Bridie or Pat at 71377227, email youthlife_be@hotmail.com or visit their website on www.youthlife.btik.com.