Parish News for Sunday 17th October 2010
Vol.37 No.41
29th Sunday in Ordinary Time
PRIESTS OF THE PARISH
Fr Michael Canny
Fr Gerard Mongan
Fr Daniel McFaul
Fr Peter Raftery C.S.Sp.
Fr Joseph Varghese
Deacon: Rev James Devine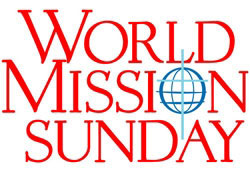 Mission Alert
Next Sunday is Mission Sunday. The theme for World Mission Sunday in Ireland this year is 'Together in Mission'. This togetherness found a deep resonance during Mission Month last year when we were praying for the safety and speedy release of Fr Michael Sinnott, the Columban Missionary who had been kidnapped in the Philippines. His plight and the response to it was a fitting tribute to how we are truly together in mission - each of us involved according to our circumstances, contributing our gifts of prayer, the offering of our sufferings and whatever financial contribution we can make to bring about the Lord's kingdom of justice and peace.
Each Mission Sunday we are asked to put aside - for that day - our support for our favourite missionary group or project so as to show our solidarity with the younger Churches throughout the world, especially those with the least resources.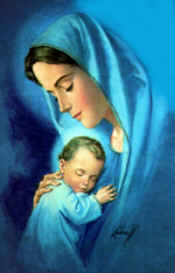 St Columba's Church, Long Tower
Annual Solemn Novena to Our Lady of Perpetual Help
Annual Solemn Novena in honour of Our Lady of Perpetual Help. Nine Sundays before Christmas in Long Tower Church at 6.00 pm. The theme of this year's Novena is 'Reasons for our Hope' – 'always be ready to give an explanation to anyone who asks you for a reason for your hope'. (First letter of St Peter, 3:15).
PROGRAMME FOR NOVENA
24th October Life is Precious.
31st October Vigil Mass of All Saints: The Hope of the Saints.
7th November When a Loved One Dies: The Hope that Jesus Christ Gives.
14th November Young People in the Church: Hope for the Future.
21st November Passing on the Faith to our Children.
28th November Coping with Terminal Illness: The Healing Power of Christ.
Night of prayer for all who are sick in hospital, in the hospice or at home.
5th December Addiction: Hope for Freedom.
12th December Called to the Priesthood: Hope for our Times.
19th December Carols and Confessions:
Welcoming the Hope of Christ this Christmas.
Each night (except 31st October – Vigil Mass of All Saints) will comprise of the Rosary, Novena prayer and petitions, talk given by various guest speakers on each theme and ceremony of healing with Benediction of the Blessed Sacrament. We encourage everybody, including those in particular need of healing in their lives, to come along. The Novena can also be a way of spiritually preparing to celebrate the feast of Christmas and a source of blessing on our parish, our families and all those whom we love.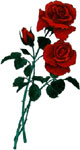 Sympathy
We offer our sympathy to the family and friends of
Christine Curran, 52 Marlborough Street.
Maria Sweeney, 22 Florence Street,
Annie Rose Kelly, 12 Westland Avenue.

May they rest in peace.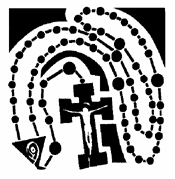 Anniversaries
We remember the anniversaries of:
Timothy (Tim) Corcoran, Jennifer McShane, Bridget O'Neill, Jim Martin,
Bella Canning and Ciara McLaughlin.
May they rest in peace.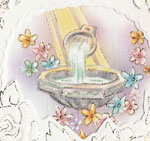 Baptism
We welcome as members of the Christian community:
Michael Gerard Morrison,
22 Springvale Park.
Darren Casey,
73 Cable Street.
Noah Hugh Darren Mailey,
15 Meadowbank Avenue.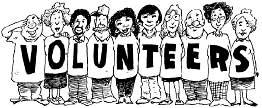 Readers - Weekdays
10.00 am Terry Willman-Gallagher
07.30 pm Mona Tracey
Readers on duty next Weekend
06.15 pm Thomas Gallagher
07.30 pm Stephen Orr
09.30 am Brendan Burns
11.00 am Geraldine Ui Meallain
12.30 pm Ciara McDevitt
Eucharistic Ministers
Team *C* begins its rota
at the 6.15 pm Vigil Mass
next weekend.


St Joseph's Young Priests Society will hold their next monthly meeting on Wednesday after 10.00 am Mass upstairs in the Choir Room.
The Youth Ministry Team would like to invite young people (15–21) to come to meetings on Thursdays from 6.30 - 8.00 pm in the Choir Room above the Sacristy. These weekly meetings aim to develop faith, give a safe environment to explore beliefs and learn more about the Catholic faith with other young people. If you're over 18 and would like to volunteer as a leader or young person contact the Pastoral Youth Ministry Leader, Kerry Gottschalk on 07592383949 or e-mail kerry.gottschalk@derrydiocese.org
Mass for the sick with Eucharistic Blessing on Tuesday at 8.00 pm in Termonbacca.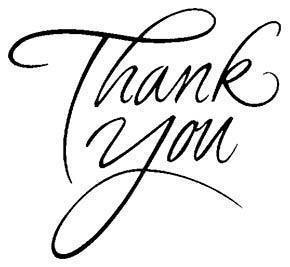 Fr Canny acknowledges with thanks donations for:

Trócaire: £11. Altar Flowers: £20. St Pio: £5.
Last Week's Collection amounted to £3,485.
Renovations Collection amounted to £945.
Next Sunday's Collection is the Mission Sunday Collection.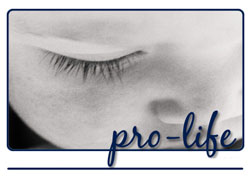 Pro-Life Devotions on Tuesday in St Columb's Church, Waterside commencing with Rosary at 7.00 pm followed by Mass at 7.30 pm.