Parish News for Sunday 17th May 2009
Vol.36 No.19
Sixth Sunday of Easter
PRIESTS OF THE PARISH
Very Rev Michael Canny Adm
Rev David O'Kane CC
Rev Daniel McFaul CC

God is Love
How can one define God? It would seem an impossible task. Philosophers in the past have tried to explain God in terms that appeal to human reason, offering 'proofs' of God's existence that satisfy rational enquiry. All this can make God seem somehow remote and distant from our experience. In today's second reading, St John puts God right at the heart of our human experience. For him there is only one all-sufficient definition of God: 'God is love'. God is known through the universal human experience of love ('anyone who fails to love can never have known God') and so is accessible to all people of every age and condition down the ages. This is the truth revealed to Peter in the first reading: 'God does not have favourites, but that anybody of any nationality who fears God and does what is right is acceptable to him.'
St Augustine says of God, 'you have made us for yourself and our hearts cannot rest until they rest in you'. Since God is love it follows that we can only find true fulfilment in life to the extent that we grow in love. Moreover, John tells us elsewhere that we cannot claim to love the God we cannot see if we do not love the brother or sister we can see (1 Jn. 4.20), and this is a re-statement of Jesus' teaching about the greatest commandment. Our love for God is authenticated in love of neighbour. 'This is my commandment', says Jesus in today's Gospel passage, 'love one another as I have loved you.'
If we are to know God and share God's life we must persevere in learning to love. This is a hard lesson, for the essential fact that Jesus reveals to us is that love finds its perfection in self-sacrifice. 'A man can have no greater love than to lay down his life for his friends', he tells us. The path of true love is hard and painful, but it rewards perseverance, for the prize is wonderful beyond imagining: it is none other than life in God.
(Extract from "The Pastoral Review" May/June)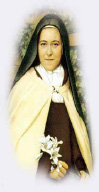 The Little Way Novena
The Closing Ceremony
At 3.00 pm today (Sunday) our Little Way Novena will end with a ceremony of prayer and thanksgiving. The Novena has been a tremendous success.
We sincerely thank all who contributed to the success of the Novena; speakers, readers, singers, sacristans and candle-sellers.
The Evidence of faith and commitment has been so uplifting. Through the intercession of Thérèse we have opened our hearts to God for our particular intentions at this time.
You are invited to bring a rose and candle to the service this afternoon. The rose will symbolise your prayer at this time.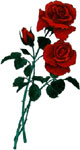 Sympathy
We offer our sympathy to the family and friends of:
Brendan Sheerin,
1 Argyle Terrace.
Mary Ann Tarson,
Brooklands, Northland Road.
May they rest in peace.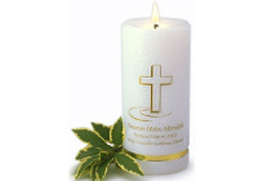 Baptism
We welcome as members of the Christian community:
Tiernan Francis Sean-Paul Rudd,
71 Lisfannon Park.
Ella Rose Lucas,
82 Bloomfield Park.
Jack Peter Joseph Bowen,
Napier, New Zealand.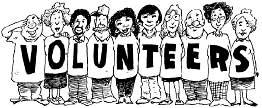 Readers
Weekdays
10.00 Jimmy Doyle
07.30 Anna Peake
Readers on duty next Weekend
06.15 pm James Garvin
07.30 pm Kieran Kehoe
09.30 am Brendan Burns
11.00 am Blanaid Barr/
Vanessa McGeehan
12.30 pm Marie Canning
Eucharistic Ministers
Team *A* begins its rota
at the 6.15 pm Vigil Mass
next weekend.

Thornhill College Transfer 2010: This notice is for the attention of parents/guardians of children transferring to Secondary School in 2010. The Board of Governors, the Principal and the staff of Thornhill College invite you to a meeting in the School Assembly Hall on Tuesday at 7.30 pm.


Commitment to Abstinence and Moderation
Over the next few weeks children from the schools in the parish who were confirmed this year will be asked to commit themselves to abstain from alcohol until eighteen years of age and illegal drugs for life. At this time in our society when there is so much abuse and misuse of alcohol and illegal substances it is important that we, as adults, by our good example be a source of support and encouragement.

50th Anniversary Retreat in St Mary's, Creggan beginning on Sunday, 24th May with Rosary Procession at 5.00 pm. Monday, 25th to Friday, 29th Mass each morning at 6.30 am and Mission at 7.30 pm with Guest Speakers. Anniversary Mass on Sunday, 31st May at 3.00 pm. All welcome.

Looking for More Meaning in Life? Our Lady's School of Evangelisation, Knock, Co. Mayo are inviting applications for September 2009. The vision of the school is to empower young men and women for Life and Mission. For details log onto www.olseknock.com or phone 00353949388245/00353872351294.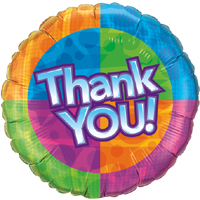 Fr Canny acknowledges with thanks donations for:
Fr P McIntyre's Missionary Work: £400. Trócaire: £20, £15, £50, £50. St. Pio: €15.
Fr Canny will forward a donation of £50 to LASCO.
Last Week's Collection amounted to £3,724.
Next Week's Collection is the Annual Diocesan Collection.