Parish News for Sunday 15th March 2009
Vol.36 No.11
The 3rd Sunday in Lent.
PRIESTS OF THE PARISH
Very Rev Michael Canny Adm
Rev David O'Kane CC
Rev Daniel McFaul CC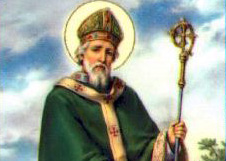 St Patrick
Most people are familiar with Patrick's story- how he was kidnapped by Irish raiders and brought as a slave to tend sheep; his conversion and escape back to Europe and his eventual return to convert the country to Christianity. It is a story of high drama; of lost innocence; conversion, redemption and ultimate sacrifice. These are perennial themes in life and not just for one period of time. In a world of shallow, Patrick has depth; in a world of celebrity, he is prophetic; in a world of greed; he practises detachment; in a world of self- interest, he is self- effacing; to an Ireland that has lost its soul he offers a return to God.
Patrick offers leadership to us. "The Voice of the Irish" that drew him back to these shores calls upon him again to give us a vision for our times. He was drawn to this country by his compassion for people who lived on the margin of the Roman Empire; not to those at the centre. His time as a slave taught him the dignity of each person and led him to abhor human degradation in any form, especially in slavery despite the fact that it took many centuries before it was abolished. There is no doubting his courage and energy in his work but he challenged as well as consoled. He challenged the established system to be different; to adopt a new way; to be outgoing and not insular; to live by Gospel values and not tribal hierarchy. His passion for what he believed in contrasts with the emptiness of today's Ireland, with its loss of values and superficial living.
If people cry out for faith that comes from experience then they need go no further than Patrick or if they seek a truthful society of equality, respect and integrity then let him be their guide. He did not exclude nor did he make differences. He could be outspoken in defence of the innocent but he could also forgive and call for a new beginning. From Patrick's humble mission the Irish rekindled civilisation in Europe and led the western world out of recession into a new order. Would that Patrick inspires us to follow in his footsteps today!!

Tuesday, 17th March, the feast of St Patrick's Day, a Holyday of Obligation.
Monday: Vigil Masses at 6.15 and 7.30 pm.
Tuesday: Masses at 7.00, 9.30, 11.00, 12.30 and 7.30 pm.
The 11.00 am Mass on Tuesday will be celebrated partially in Irish.
There will be a collection at all Masses on St Patrick's Day for Clerical Education and Ongoing Formation.

The Priests of St Eugene's Sponsored Parish Walk of the Two Bridges
The Sponsored Parish Walk of the Two Bridges will take place on Saturday, 28th March leaving from Sainbury's car park at 11.00 am. Funds will be raised by either (a) sponsoring the priests by leaving donations in the Cathedral during Mass times or in the Parochial House or (b) Parishioners are invited and encouraged to join the priests on the walk by giving at least £5 per individual or family group for these worthy causes. There will be no door to door collecting of sponsorship. During this season of Lent the walk is an opportunity for us to think of people less well off than ourselves and to raise much needed funds for Trócaire and Parish Missionaries Overseas.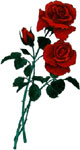 Sympathy
We offer our sympathy to the family and friends of:
Michael Quigley,
16 Glenbank Park.
Thomas Doherty,
1Meadowview Crescent.
May they rest in peace.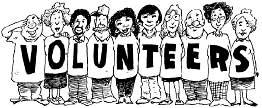 Eucharistic Ministers Team *A* begins its rota
at the 6.15 pm Vigil Mass next weekend.
Readers
Weekdays
10.00 James Garvin
07.30 Anna Peake
(except St Patrick's Day)
Readers on duty St Patrick's Day
06.15 pm Monica Garvin
07.30 pm Anna Peake
09.30 am Brendan Burns
11.00 am Kieran Kehoe
12.30 pm Piaras O'Meallain
07.30 pm Mona Tracey
Readers on duty next Weekend
06.15 pm Garvin Kerr
07.30 pm Charlie McDermott
09.30 am Brendan Burns
11.00 am Gatha McClintock
12.30 pm Marie Canning

Sick Visitation
Fr Daniel McFaul will visit the sick as follows:
Mon am: Forest Pk, Helen St, Kerrs Tce, Oakfield Rd, Marlborough Ave, Marlborough Rd, Oakfield Ave, Beechwood Ave, West End Tce, Marlborough Tce.
Mon pm: Creggan St, Queen St, Princes St, Great James St, Clarendon Manor, Crawford Square.
Wed pm: 3.00 Mass in Lavery Fold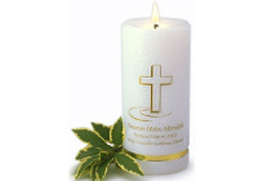 We welcome as members of the Christian community
James Joseph Deehan,
75 Cable Street.
Eamon Charles Herron,
2 Stoneybridge, Bridgend.
Frazer Alan Roberts,
26 Summer Meadows Park.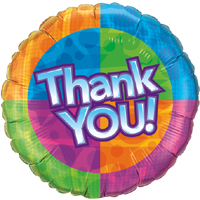 Fr Canny will forward donations totalling £20 to LASCO.
Fr Canny acknowledges with thanks donations for: St Pio: £50, £20. Flowers for Easter: £20. St Therese: £10. Donation for St Eugene's Cathedral: £50.Trócaire £20, £70.
Last Week's Collection amounted to £3,501.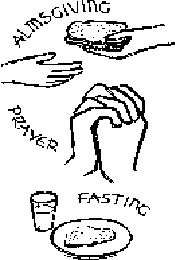 Lent in St Eugene's
• Lunch-time Mass: 12.30 pm Mass (Monday to Friday).
• Stations of the Cross: Wednesday and Friday after the 7.30 pm evening Mass.
• Parish Community Book of Prayer: At the Cross we can say the prayer that we will be faithful to our commitment during the season and so be more prepared to celebrate the resurrection of Christ at Easter.
BIG BINGO

St Columb's Hall

every Sunday

from 8.30 pm
A Mass for the Sick with Eucharistic Blessing will take place in Termonbacca on Tuesday at 8.00 pm All are welcome to attend.

Please take a Trócaire box from the back of the Cathedral.