Parish News for Sunday 14th Dec 2008
Vol.35 No.50
3rd Sunday of Advent
PRIESTS OF THE PARISH
Very Rev Michael Canny Adm
Rev David O'Kane CC
Rev Daniel McFaul CC
"Belief and trust in God can move mountains. Don't be discouraged by circumstances".

Waiting Together
Waiting is first of all a waiting together. One of the most beautiful passages of Scripture is Luke 1:39-56, which tells us about Mary's visit to Elizabeth. What happened when Mary received the words of promise? She went to Elizabeth. Something was happening to Elizabeth as well as to Mary. But how could they live that out?
I find the meeting of these two women very moving, because Elizabeth and Mary came together and enabled each other to wait. Mary's visit made Elizabeth aware of what she was waiting for. The child leapt for joy in her. Mary affirmed Elizabeth's waiting. And then Elizabeth said to Mary, 'Blessed is she who believed that the promise made her by the Lord would be fulfilled' (Luke 1:45). And Mary responded, 'My soul proclaims the greatness of the Lord' (Luke 1:46). She burst into joy herself. These two women created space for each other to wait: They affirmed for each other that something was happening worth waiting for.
Here we see a model for the Christian community. It is a community of support, celebration, and affirmation in which we can lift up what has already begun in us. The visit of Elizabeth to Mary is one of the Bible's most beautiful expressions of what it means to form community, to be together, gathered around a promise, affirming what is happening among us.
Excerpt from 'Eternal Seasons' - by Henri Nouwen
St Eugene's Cathedral Carol Service
next Sunday, 21st December at 7.00 pm
This promises to be an enchanting evening of song, prayer and readings as we prepare to celebrate Christmas. As is customary, we appeal for children to bring presents of new toys and adults to donate sweets, biscuits, vouchers or cash (no other foodstuffs) to make Christmas a happy time for other families who are less fortunate. Please identify wrapped gifts with gender and age. St Vincent de Paul Society will distribute the gifts to families in the area.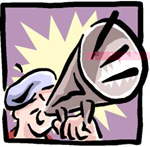 Calling all Instrumentalists
If you would be available and would like to play in St Eugene's Cathedral Orchestra at the Christmas Eve Midnight Mass please contact Sister Perpetua on 07549801610.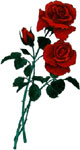 Sympathy
We offer our sympathy to the family and friends of:
Ester Heaney, Lavery Fold.
Elizabeth Moore, 26 Lisfannon Park.
May they rest in peace
Baptism
We welcome as members of the Christian community
Maxine Winifred Murray, 80 Canterbury Park.
Eva Louise McCleary, 26 Rosemount Gardens.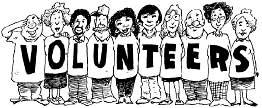 Readers on duty next Weekend
06.15 Roísín Bonar
07.30 Kieran Kehoe
09.30 Brendan Burns
11.00 Geraldine Uí Meallain
12.30 Adele McCauley
Weekdays
10.00 Rita McCauley
07.30 Mona Tracey
Eucharistic Ministers
Team *C* begins its rota
at the 6.15 pm Vigil Mass
next weekend.
Abbey House:
Father Canny will hear Confessions at 7.00 pm and celebrate Mass at 7.30 pm on Monday.

Mass in Foyleville at 2.00 pm on Tuesday.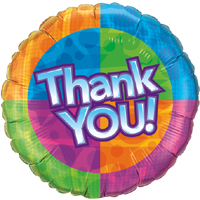 Fr Canny acknowledges with thanks donations for:
St Pio: £50. St Thérèse: £10. Congo: £10. Concern: £25. Holy Family, St Therese & St Pio: £70.
Father Canny will forward donations totalling £30 to LASCO.
Last Week's Collection amounted to £3,587.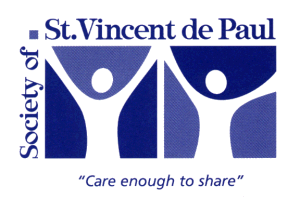 St Eugene's Conference of St Vincent de Paul
During the year 2007/8 the members of St Eugene's conference of the Society of St Vincent de Paul made 332 visits. £23,270 was dispensed as follows:
Financial assistance £11,000
Beds £ 2,440
Repair/replacement of cookers/fridges etc £ 5,255
Heating fuel £ 4,065
Subsidy for trips £ 510
Most of this money was provided by your generosity. £18,678 was donated in the collection boxes and £1,938 given in private donations. The shortfall was made up by grants from the Derry Area Council of St Vincent de Paul.
Your financial generosity throughout the year and at Christmas, as well as the donation of toys and gifts for teenagers and the elderly at the Carol Service are very much appreciated.
In order to continue with their work St Eugene's Conference of St Vincent de Paul urgently need more members. If you are interested, and could willingly offer two hours each week to this work, please give your name and contact number to one of the priests and a member of St Vincent de Paul will get in touch. Thank you for your continuing support.