Parish News for Sunday 12th October 2008
Vol.35 No.42
28th Sunday in Ordinary Time.
PRIESTS OF THE PARISH
Very Rev Michael Canny Adm
Rev David O'Kane CC
Rev Daniel McFaul CC
"Belief and trust in God can move mountains. Don't be discouraged by circumstances".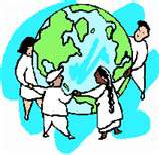 Day of Prayer for Emigrants
Today is 'Emigrant Sunday' and we are asked to think about and pray for our Irish Emigrants. Emigration is no abstract notion. One in seven Irish adults have spent more than a year abroad, one million Irish born are still there. So many know of it first hand and nearly every family has someone away. Of those born between 1931 and 1941, those not in their sixties, no less than four out of five of them emigrated. The fifties then saw a huge exodus - 57,000 left in one year alone.
The seventies again saw too many go - we lost the equivalent of all Connaught with the exception of Galway in that decade. It is not true to say that all this has finished, that emigration has been conquered like TB. What has happened is that, and thank God for it, there are more people coming home than leaving. 44,000 returned and 29,000 left last year. That's still a lot of people leaving and 18,000 of those were aged between 15 and 24. Too many are still leaving without any advice or information. Of course we should not lose sight of the positive side of emigration. From Columcille to the present day we have contributed enormously to the countries who received us. For the individual Irish person and whole families this has brought success and better life. The complexity of modern Irish emigration is shown in such contrasts as the Irish being among the highest earners in London and being still the most deprived minority in that city.
Prayer for Emigrants
O Jesus, who in the very first days of Thine earthly life was compelled, together with Mary, Thy loving Mother, and Saint Joseph, to leave Thy native land and to endure in Egypt the misery and discomforts of poor emigrants, turn Thine eyes upon our brethren, who, far away from their dear country and from all that is dear to them, are not infrequently constrained to struggle with the difficulties of a new life, and who are likewise often exposed to grave dangers and snares for their immortal souls.
Be Thou their guide in their uncertain journey, their help in trouble, their comfort in sorrow; keep them safe in their faith, holy in their lives, and faithful to their children, their wives, and their parents; grant, O Lord, that we may be able to embrace them affectionately once more in their native land, and hereafter to live inseparably united to them at the foot of Thy throne in our heavenly country. Amen.

Parochial House
The restructuring of the downstairs of the Parochial House is now complete and the front door is in operation again.
Office hours are from 9.30 am to 1.00 pm and from 2.00 pm to 4.30 pm.
Thank you for your patience and support.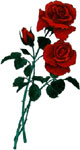 Sympathy
We offer our sympathy to the family and friends of:
Peggy McGuinness, 5 Elmwood Street.
Eamon Anderson, 42 Corrib Court.
John Kelly, London. May they rest in peace.
Baptism
We welcome as members of the Christian community
Lucy Jean Friel, 9 Epworth Street.
Ronan Charles Nelis, 61 Elmvale, Culmore.
Readers on duty next Weekend
06.15 Roisin Bonar
07.30 Stephen Orr
09.30 Michael Roddy
11.00 Gráinne Nugent
12.30 Michael Wilson
Weekdays
10.00 Eugene McClintock
07.30 Charlie McDermott
Eucharistic Ministers
Team *B* begins its rota at the 6.15 pm Vigil Mass next weekend.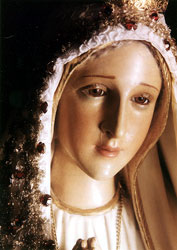 The National Statue of Our Lady of Fatima which was specially blessed by Pope Paul VI for Peace For Ireland will visit St Eugene's Cathedral on Monday. This date is of significance because it was the last Apparition of Our Lady to the children of Fatima. There will be a procession of the statue at 7.00 pm, followed by Mass at 7.30 pm and afterwards enrolment in the Brown Scapular.

Sick Visitation
Fr Daniel McFaul will visit the sick as follows:
Monday am: Forest Pk, Kerrs Tce, Helen St, Marlborough Rd, Oakfield Rd, Marlborough Ave, Marlborough Tce, Beechwood Ave, West End Tce
Monday pm: Creggan St, Queen St, Princes St, Clarendon Manor, Great James St, Crawford Sq.
Monthly Mass for the Beatification of Matt Talbot will be celebrated on Monday at 7.30 pm in Termonbacca.
Next Sunday is Mission Sunday - the annual worldwide Catholic celebration of Mission Sunday. Our prayers and donations on Mission Sunday help to support missionaries and those they reach out to in countries where the Church is new, young or poor. Our support allows Catholic communities throughout the world to become self-sufficient and progress according to their own needs and traditions.
A special collection will be taken up next Sunday in aid of our brothers and sisters currently on mission allowing them to continue their difficult but vital work reflecting the theme for Mission Sunday 2008: 'Go and Tell.'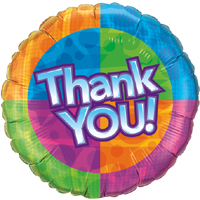 Fr Canny acknowledges with thanks donations for:
St Pio: £25. India: £40. Darfur: £40. Haiti: £40. Charity of Adm's Choice: £10.
Father Canny will forward donations totalling £65 to LASCO.
Last Week's Collection amounted to £3,640.

Parish Draw
***Limited number of tickets remaining***

1st Prize - £25,000
2nd & 3rd Prize - £5,000
9th - 18th Prize - £2,000
19th - 28th Prize - £500
Promotors Draw 10 x £100
Only one First Friday, 7th November, left for contributions.
To purchase a ticket contact Matt McColgan at 71268997 or Fr Michael Canny.
Follow the Golden Rule
Treat everyone well
- both the deserving and the undeserving.