Parish News for Sunday 11th January 2009
Vol.36 No.02
The Baptism of Jesus.
PRIESTS OF THE PARISH
Very Rev Michael Canny Adm
Rev David O'Kane CC
Rev Daniel McFaul CC

The Baptism of the Lord
Today is the feast of the Baptism of the Lord and it marks the end of the season of Christmas in the Church. Last year 183 children were baptised in St Eugene's Cathedral. Each baptism involved parents, sponsors and other family members so this is a good time for us to reflect on our own Baptism.
The new Catechism says that the sacrament of Baptism is the basis of the whole Christian life; the gateway to life in the Spirit and the door of access to the other sacraments. When we consider all this, Baptism is not a sacrament the Christian can take lightly. If we accept, as the Catechism says, that Baptism is a gateway and a door, then it is for opening and not for closing. To be Baptised means that we open ourselves to the Christian way of life and we enter a new way of living.
So parents who seek to have their children baptised have a serious responsibility. During the sacrament the priest asks the parents if they accept the responsibility of training the child in the practice of the faith. When the parents say they do then they are making a commitment on behalf of that child to raise him/her in the Catholic faith. This should not be an empty promise but a definite decision by parents.
We are all encouraged today to examine our commitment to the faith of our Baptism.
The Monthly Mass for the beatification of Matt Talbot on Monday at 7.30 pm in Termonbacca. All welcome.
The Holy Family Padre Pio Prayer Group will hold their monthly meeting in the Holy Family Church, Ballymagroarty on Monday night starting with 7.30 pm Mass. There will be a 1st class relic of St Pio at the meeting. All welcome.
St Cecilia's College: Pupils transferring from Primary to Secondary School in September 2009, and their parents, will be welcome to attend our Open Day in St Cecilia's College, Northland Road next Sunday, 18th January from 2.00-5.00 pm. Principal's Address: 2.00 pm, 3.00 and 4.00 pm. Those intending to apply for a place in Sixth Form for September 2009 are also welcome to attend.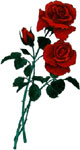 Sympathy
We offer our sympathy to the family and friends of:
Dermot McGillan, Rosemount Gardens.
Susan McClennon, late of Ann Street.

May they rest in peace.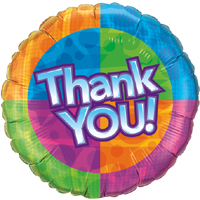 Fr Canny acknowledges with thanks donations for: Sr Maureen Coyle's Missionary Work: £100, £50. Sr Lily McKenna's Missionary Work: £50. Parish Missionaries Overseas: £20. Altar flowers: £10.

Last Week's Collection amounted to £3,628.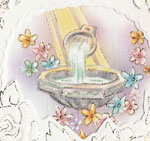 Baptism
We welcome as members of the Christian community
Leah Ellen Gill,
4 High Street.
Danann Mellon,
10 Oakfield Road.
Conor Robert McGahey,
37 Glenowen Park.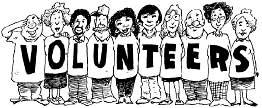 Readers
Weekdays
10.00 am Neil McMahon
07.30 pm Mona Tracey
Readers on duty next Weekend
06.15 pm James Garvin
07.30 pm Charlie McDermott
09.30 am Michael Roddy
11.00 am Geraldine Ui Meallain
12.30 am Michael Wilson

Eucharistic Ministers
Team *A* begins its rota
at the 6.15 pm Vigil Mass
next weekend.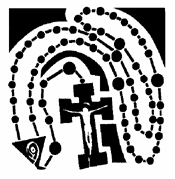 Rosary for the Holy Souls will be held today Sunday in St Brigid's Church, Carnhill at 5.00 pm. Everyone welcome.
Sick Visitation
Fr David O'Kane will visit the sick this week as follows:
Mon 10.00 am: The Village, Rosemount Gdns, Montrose Gdns, Epworth St, Ernest St: Rosemount Ave, Academy Tce, Northland Parade; Tutor Close. Fairman Place, Northland Way, Academy Rd, De Burgh Tce.
Mon pm: Lower Nassau St, Glen Road, Ardglen Pk, Glenbank Rd, Northland Road, Edanmount Park.
Tues am: Meadowview Cres, Osborne St, Norcross St: Baldrick Cres, Cedar St, Argyle St, Argyle Tce, Glasgow Tce, Glenview Ave.
Tues pm: Glenbrook House.
Fri am: William Street Home.
Fr Daniel McFaul will visit the sick in his care as follows:
*Wed am: Forest Park, Helen Street, Kerrs Terrace, Oakfield Road, Marlborough Avenue, Marlborough Road, Oakfield Ave, Beechwood Ave, West End Tce, Marlborough Tce.
*Wed pm: Creggan St, Queen St, Princes St, Great James St, Clarendon Manor, Crawford Square.
*Wed pm: 3.15 Confessions and Mass in Lavery Fold
*Please note change of day.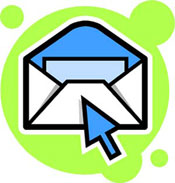 Two sample messages of thanks received from Parish Missionaries who received donations during the year
Sister Maureen Coyle e-mailed to say thank you for your generosity to her missions in Peru. 'I will take the money out tomorrow as we have a " Chocolatado " (Hot chocolate and Paneton) for the children of our parish on Sunday and so will be able to buy the needed sugar, milk, breads etc. God is always so good to us. We were short this year and your donation comes along. Really, God takes care of us always. We planned this hoping that we would be able to give all the children something to eat. Here there is no such thing as Santa Clause or toys but it is the custom to give the poor (old people and children) something to eat and the get together is always good to build community among us. Thanks again for your help.'
Sister Lily McKenna who works in Brasil used her donation to pay for electricity and food for HIV positive children who were abandoned at birth by their parents who suffer from drug addition. Her Sisters (known as the Killyshannon Sisters, Co Cavan) have managed to buy a home in Sao Paulo and renovated it for the children, which is run by a group of women voluntarily.