Parish News for Sunday 6th Dec. 2009
Vol.36 No.48
Second Sunday of Advent
PRIESTS OF THE PARISH
Very Rev Michael Canny Adm
Fr Peter Raftery CSSp
Rev Daniel McFaul CC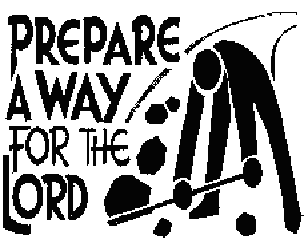 Jesus said that people would recognize Christians by the love they had for one another (John 13:35). St Paul would go on to explain what this love would mean practically. He described it as being first and foremost patient and kind (1 Corinthians 13:4). He went on to say what love does not do: it does not envy, it is not proud, it is not rude, it is not self seeking, it is not easily angered, it keeps no record of wrongs. When we live like this we live in love. These qualities, or fruits, are hallmarks of God's presence in our lives.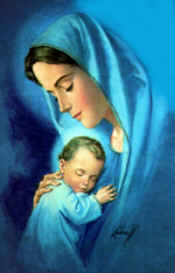 Feast of the Immaculate Conception of the Blessed Virgin Mary
Tuesday, 8th December - A Holyday of Obligation
Our Lady is the Immaculate Conception. As she was chosen to be the Mother of God, Mary was conceived without original sin in the womb of her mother Anne. This was promulgated as part of the Catholic faith in 1854 by Pope Pius IX, four years before Our Lady revealed herself in Lourdes as the Immaculate Conception. Since then we have celebrated this feast which is central to the faith of all Catholics.

Masses for the Holyday are as follows:
Monday: Vigil Masses at 6.15 and 7.30 pm.
Tuesday: 7.00, 9.30, 11.00 am, 12.30 and 7.30 pm.

Mass of Thanksgiving: Bishop Hegarty will officiate at a special Mass of Thanksgiving in St Mary's Church, Creggan on Tuesday at 10.30 am to mark the 50th Anniversary of the official opening of the school. All Past Pupils are welcome to join in this celebration.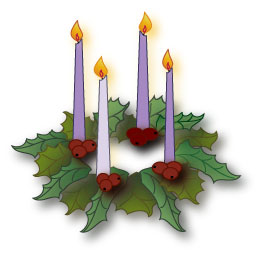 Advent Morning: Thornhill Centre is holding a 'Reflection Morning' for Advent on Thursday beginning at 10.30 am concluding with a light lunch at 1.00 pm. Time includes a talk, quiet reflection and prayer. A donation of £5 per morning is suggested. Please ring 71351233 to book.

Morning Prayer in Advent
Monday to Friday inclusive at 9.30 am

Mass in honour of Blessed Alexandrina Maria Da Costa in Termonbacca at 7.30 pm on Sunday, 13th December.
Monthly Mass for the beatification of Matt Talbot on Monday at 7.30 pm in Termonbacca.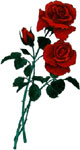 Anniversaries
We remember the anniversaries of:
Margaret McGinley, John Doherty, Roddy McTaggart, Paul McGeehan, Hugh Carlin and Paddy Carlin. May they rest in peace.
Contact the Parish Office before 12.00 noon on Thursdays to have the Anniversary of your loved one in the bulletin.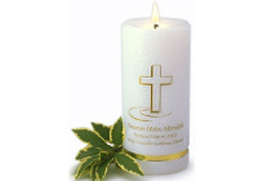 Baptism
We welcome as members of the Christian community:
Aoibheann Flood,
12 Nassau Crescent.
Ethán Crumlish,
7 Windsor Terrace.
James Michael Logue,
1C Iniscarn Road.
Abigail Marie Keenan,
5 Florence Street.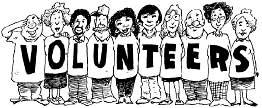 Readers
Weekdays
10.00 am Neil McMahon
07.30 pm Adele McCauley
Readers for Holyday
The Immaculate Conception
06.15 pm Roisin Bonar
07.30 pm Adele McCauley
09.30 am Neil McMahon
11.00 am Eugene McClintock
12.30 pm Charlie McDermott
07.30 pm Adele McCauley
Readers on duty next Weekend
06.15 pm Roisin Bonar
07.30 pm Majella Coyle
09.30 am Brendan Burns
11.00 am Eoin Garvin
12.30 pm Kieran Kehoe
Eucharistic Ministers
Team *C* begins its rota
at the 6.15 pm Vigil Mass
next weekend.
Fr Michael Canny will visit the sick in his care this week:
Mon am: 10.00 Lisfannon Park.
Mon pm: 3.00 - William St, Columbcille Crt, Chamberlain St, Brewster's Close.
Wed am: 10.00 - Westland Ave, Westland St, Glenfada Pk, Abbey Pk, Fahan St, Joseph Place, Cable St.
Thurs am: 10.00 - Limewood St, Beechwood St, Elmwood Tce.
Thurs am: 11.30 - Fr Mulvey Pk.
Thurs pm: 2.00 - Lisfannon Pk (Upper), Eglinton Tce, Blucher St, Little Diamond.
Fr Peter Raftery will visit the sick in his care this week:
Mon am: Forest Pk, Helen St, Kerrs Tce, Oakfield Rd, Marlborough Ave, Marlborough Rd, Oakfield Ave, Beechwood Ave, West End Tce, Marlborough Tce.
Mon pm: Creggan St, Queen St, Princes St, Great James St, Clarendon Manor, Crawford Square.
Wed pm: 2.00 pm Confessions and Mass in Lavery Fold.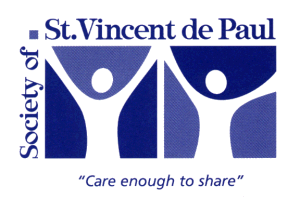 St Vincent de Paul Society (St Eugene's Conference) Annual Collection will be taken up next weekend at all Masses, 12th/13th December.
Intercessors of the Lamb - One Day Retreat in Ards Friary on Saturday from 9.30 am until 7.00 pm. Cost £36/€40 (includes lunch, supper and refreshments). Intercessors of the Lamb was founded in 1976 by Mother Nadine Brown and the main charism is the call to holiness for each person and is Gospel based with a strong emphasis on intercessory prayer. To book contact Ards Friary Retreat and Conference Centre, telephone 00 353 74 9138909 or email info@ardsfriary.ie or visit the website www.ardsfriary.ie.
Residential Advent Weekend Retreat. Registration Friday, 11th December at 7.30 pm finishing Sunday, 13th December at 2.00 pm. A quiet residential weekend, which will be a spiritual preparation for the feast of Christmas, conducted by the Carmelite Fathers in Termonbacca. For further details and bookings telephone 71262512.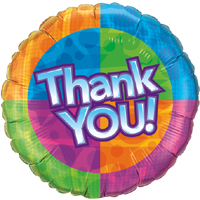 Fr Canny acknowledges with thanks donations for: Trócaire: £20, £500, £100, £50. St Pio: £5. Foyle Hospice: £250. Cathedral Funds: £310, £20. Altar Flowers: £20.
Last Week's Collection amounted to £3,125.
APA Church Gate Collection: The APA Committee thank all who kindly donated to the Church gate collection on Sunday, 22nd November. The sum of £502.47 was raised which will be used to help children and their families in Ethiopia and Tanzania suffering due to the Aids crisis.