Parish News for Sunday 5th April 2009
Vol.36 No.14
Palm Sunday of our Lord's Passion
PRIESTS OF THE PARISH
Very Rev Michael Canny Adm
Rev David O'Kane CC
Rev Daniel McFaul CC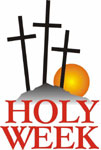 Holy Week 2009 - click here for details.
Holy Week Reflections
Palm Sunday

Today, the liturgy invites us to contemplate the face of the suffering Lord. Jesus' mission, purpose, goal and glory are revealed in his Passion. We encounter today the pure and perfect witness of God's love. If you are tempted to doubt God's love, look at Christ crucified. Here the mystery of God's love is revealed. Jesus would have died on the cross if there was only one of us to die for. Only his death, his sacrifice, his laying down of his life for us, could reconcile us with the Father, open heaven to us and secure for us life eternal, which was lost through the fall of Adam.
Monday
All four Evangelists record an account of a woman anointing Jesus. The version found in Luke 7:36-50 stands on its own, offering us the same message but set against a slightly different backdrop (and including Simon the Pharisee's reaction). What all four accounts have in common is that they reveal an incident which captures so beautifully, so powerfully and so movingly a love for Jesus which is difficult to find words to describe. You see, what the Christian life is all about is actually very simple and straightforward. Mary witnessed to love. Her 'waste' of nard and her profound willingness to humble herself and wash the Lord's feet were an expression of her deep, unashamed and uncompromising love for her Saviour.
Tuesday
Judas was one of the twelve apostles. We can sometimes lose sight of this fact. Jesus chose him to be a member of the most dynamic group of men the world has ever known. We are not given the details of how Judas became a follower of Christ, as we are with some of the other apostles. We can be certain, however, that the Lord chose him because he saw in him the necessary qualities. What happened to change him can really only be the subject of conjecture. We just don't know what was going on in his heart to betray the Lord as he did.
Wednesday
The clear indication of scripture is that Judas was motivated by greed and avarice and completely misunderstood Jesus and his mission. What was really going on in his mind we cannot really know. What we do know is that Jesus would have forgiven him. Jesus taught forgiveness and love of ones enemy.
Holy Thursday

Jesus' disciples are offended, even scandalized, by the humility of this gesture of washing their feet. Peter protests strongly, keen to prevent his Lord and Master adopting such a humble and lowly position. Peter was not showing false humility: he was genuinely shocked, horrified even, that Jesus should adopt the position of a slave. Jesus washed his disciples' feet because he wanted to set them an example. In the same way that he had humbled himself and washed their feet, so they should humble themselves and wash one another's feet.
Good Friday

Today a special grace flows through the Church. Today the mystery of the cross shines out. Today, the cross, not the Eucharist, is the highpoint, the focus of our celebration. Our thoughts and prayers are focused on the cross. We adore, worship and venerate the cross by which the world was saved. We will go forward today to venerate the cross. We will be invited to kiss the figure of Christ. In this gesture we show our love and our dependence on him. For Jesus, his glory was his cross. For him his death was not defeat but victory; death was not the end but the beginning.
Holy Saturday
We invite you, today, on this most holy and sacred of days, to ponder the rich wisdom offered to us in this ancient homily for Holy Saturday. The early believers had a profound grasp of the drama of our salvation played out before them in the liturgy. 'O Christ, you slept a life-giving sleep in the grave, and didst awaken humankind from the heavy sleep of sin. All-powerful and ever-living God, your only Son went down among the dead and rose again in glory. In your goodness raise up your faithful people buried with him in baptism, to be one with him in the eternal life of heaven.'
Excerpts from Bible Alive: Lent edition

Trócaire Boxes can be left in the Cathedral
on Holy Thursday and Good Friday.

The Annual Service of Intercession for the Dead will take place in the City Cemetery on Sunday, 21st June at 6.00 pm.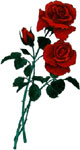 Sympathy
We offer our sympathy to the family and friends of:
Kathleen McCullagh, 4 The Village.
Planned giving envelopes have been distributed. If you contribute by envelope to St Eugene's Cathedral and have not received a new box please collect a box of envelopes at the Parochial House or in the Sacristy after Mass times. If you live outside the parish and contribute by envelope to St Eugene's Cathedral please collect your box of envelopes in the Sacristy after Mass times.
Confessions for Easter
Today (Palm Sunday): 6.00 pm Penitential Service in Long Tower

Monday: 7.00 pm – 7.25 pm in St Eugene's Cathedral
7.30 pm Penitential Service in Ballymagroarty
Tuesday: 7.00 pm – 7.25 pm in St Eugene's Cathedral
7.45 pm Penitential Service in Creggan

Wednesday: 7.00 pm – 7.25 pm in St Eugene's Cathedral

Holy Thursday: 12.30 pm – 1.00 pm, after 7.30 pm Celebration
in St Eugene's Cathedral
Good Friday: 12.00 noon – 1.00 pm and 8.30 pm – 9.00 pm
in St Eugene's Cathedral
Holy Saturday: 11.30 am – 6.00 pm in St Eugene's Cathedral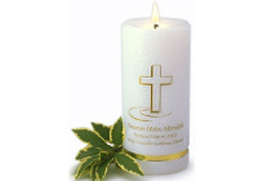 Baptisms
We welcome as members of the Christian community:
Abaigh Curran, 115 Creggan Road.
Tirnan Gerald McDaid, 49 St Eithne's Park.
Ava Reannia McCarthy, 2 Helen Street.
Abbie Rose Gallagher, 11 Fahan Street.
Aoife Jasmine Boyle, 5 St Eithne's Park.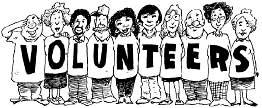 Readers
The Holy Week Rota for Readers has been issued.
Monday, Tuesday and Wednesday
10.00 Eugene McClintock
07.30 Mona Tracey
Eucharistic Ministers
Team *A* begins its rota at the
Masses on Easter Sunday.

The Parish Walk of the Two Bridges was very successful. Fr Canny, Fr O'Kane and Fr McFaul thank every one who took part in the walk and every one who sponsored it. The amount raised for Trócaire and Parish Missionaries Overseas is approximately £3,870. Thank you for your generosity and support.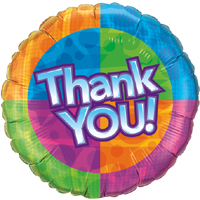 Fr Michael Canny acknowledges with thanks donations for: St Pio: £25. Concern: £30. Gaza: £30. Zimbabwe: £30. Darfur: £130. Poor in India: £30. Third World: £20.
Fr Canny will forward donations totalling £50 to LASCO.
Last Week's Collection amounted to £3,648.
Sick Visitation
Fr Daniel McFaul will visit the sick this week as follows:

Mon am: Forest Pk, Helen St, Kerrs Tce, Oakfield Rd, Marlborough Ave, Marlborough Rd, Oakfield Ave, Beechwood Ave, West End Tce, Marlborough Tce.
Mon pm: Creggan St, Queen St, Princes St, Great James St, Clarendon Manor, Crawford Square.
Fr David O'Kane will visit the sick this week as follows:
Mon 10.00 am: Rosemount Gdns, Montrose Gdns, Ernest St: Rosemount Ave, Academy Tce, Northland Parade; Tutor Close. Northland Way, De Burgh Tce.
Mon pm: Lower Nassau St, Glen Road, Ardglen Pk, Glenbank Rd, Northland Road, Edanmount Park, Glenbank Drive, Glenbrae Gdns.
Tues am: Meadowview Cres, Osborne St, Norcross St: Baldrick Cres, Cedar St, Argyle St, Argyle Tce, Glasgow Tce, Glenview Ave.
Tues pm: Glenbrook House.
Wed am: William Street Home.

Fr Daniel McFaul will celebrate Mass on Monday at 3.00 pm in Brooklands (Edanballymore Lodge), Northland Road.
Fr Michael Canny will celebrate Mass on Monday at 2.30 pm in Foyleville.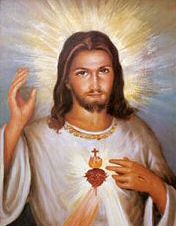 Divine Mercy Novena in St Columba's, Long Tower at 9.30 am and 7.00 pm beginning Good Friday to Sunday, 19th April.
Easter Week Arrangements
Monday: Masses at 10.00 am, 11.00 am and 7.30 pm.
Tuesday - Friday: Masses at 10.00 am and 7.30 pm.
Saturday: Masses at 10.00 am, 6.15 pm and 7.30 pm.
The Annual Mass for the Organisation of National Ex-Servicemen and Women will be held here in St Eugene's Cathedral on Easter Monday at 11.00 am.