Parish News for Sunday 2nd November 2008
Vol.35 No.45
31st Sunday in Ordinary Time.
PRIESTS OF THE PARISH
Very Rev Michael Canny Adm
Rev David O'Kane CC
Rev Daniel McFaul CC
"Belief and trust in God can move mountains. Don't be discouraged by circumstances".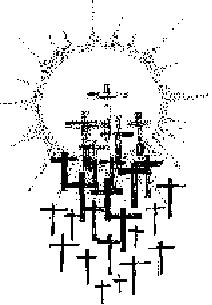 The Commemoration of All the Faithful Departed - All Souls
The Church has encouraged prayer for the dead from the earliest times as an act of Christian charity. "If we had no care for the dead," Augustine noted, "we would not be in the habit of praying for them." Yet pre-Christian rites for the deceased kept such a strong hold on the superstitious imagination that a liturgical commemoration was not observed until the early Middle Ages, when monastic communities began to mark an annual day of prayer for the departed members
We were made for God, by God, and to be with God. God so loved the world that he gave his only begotten son so that we might not perish but have eternal life. Our purpose in life is to be happy in heaven with the God who made us. Those who have arrived at this state of pure happiness are saints. One thing is for certain whether we choose to believe in God or not, we will all die. Will we cease to exist? Will our souls continue to live after our bodies have decayed? The truth as revealed by Christian tradition is that a person is made up of body and soul. The body remains in the grave but the soul continues on. In baptism we died with Christ and we hope to share someday in his resurrection.
The Catechism of the Catholic Church states
1023 Those who die in God's grace and friendship and are perfectly purified live for ever with Christ. They are like God for ever, for they "see him as he is," face to face: By virtue of our apostolic authority, we define the following: According to the general disposition of God, the souls of all the saints . . . and other faithful who died after receiving Christ's holy Baptism (provided they were not in need of purification when they died, . . . or, if they then did need or will need some purification, when they have been purified after death, . . .) already before they take up their bodies again and before the general judgment - and this since the Ascension of our Lord and Saviour Jesus Christ into heaven - have been, are and will be in heaven, in the heavenly Kingdom and celestial paradise with Christ, joined to the company of the holy angels. Since the Passion and death of our Lord Jesus Christ, these souls have seen and do see the divine essence with an intuitive vision, and even face to face, without the mediation of any creature.
1030 All who die in God's grace and friendship, but still imperfectly purified, are indeed assured of their eternal salvation; but after death they undergo purification, so as to achieve the holiness necessary to enter the joy of heaven.
Prayer
May the divine assistance remain always with us and may the souls of the faithful departed through the mercy of God rest in peace.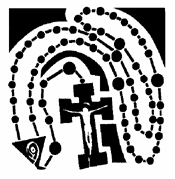 Sympathy
We offer our sympathy to the family and friends of:
Jacqueline McGonigle, 65 Osborne Street.
Agnes Doherty, 15 Northland Way.
May they rest in peace.

Baptism
We welcome as members of the Christian community
Katie Clara McKinney, 13 Oranmore Park.
Madie Margaret Strawbridge Coyle, 39 Pelham Road.

Readers on duty next Weekend

06.15 Brendan Burns
07.30 Charlie McDermott
09.30 Michael Roddy
11.00 Gatha McClintock
12.30 Carita Kerr

Weekdays
10.00 Neil McMahon
07.30 Adele McCauley
Eucharistic Ministers
Team *C* begins its rota
at the 6.15 pm Vigil Mass
next weekend.
Mass for Deceased Members of the Creggan Pensioners Snooker Club will take place at 7.30 pm on Thursday at St Mary's Church, Creggan.
Mass in honour of Blessed Alexandrina Maria Da Costa in Termonbacca today (Sunday) at 7.30 pm.

Sick Visitation
Fr Michael Canny will visit the sick in his care this week:
Mon am: 10.00 Lisfannon Park.
Mon pm: 3.00 - William St, Columbcille Crt, Chamberlain St, Brewster's Close.
Wed am: 10.00 - Westland Ave, Westland St, Glenfada Pk, Abbey Pk, Fahan St, Joseph Place, Cable St.
Thurs am: 10.00 - Limewood St, Beechwood St, Elmwood St.
Thurs am: 11.30 - Fr Mulvey Pk.
Thurs pm: 2.00 - Lisfannon Pk (Upper), Eglinton Tce, Blucher St, Little Diamond.
There will be a Concelebrated Mass at 7.30 pm on Wednesday, 12th November for the deceased members of each home in the parish. An invitation will be sent to the families and friends of those buried from the Cathedral during the past year asking each family to nominate a representative to receive a candle in memory of their loved one. If anyone has lost a close relative who was buried from another church during the past year please leave the deceased's name in the Sacristy or Parochial House so that they can be remembered in the Mass and ask someone to receive a candle in their memory.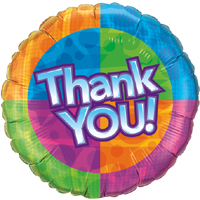 Fr Canny acknowledges with thanks donations for:
Missions: £10. St Pio: £10. Trócaire: £10. Moshi: £20.
Last Week's Collection amounted to £3,684.

The Parish Draw will take place on 21st November
Limited number of tickets available from the Parish Office
9.30 am to 1.00 pm and 2.00 pm to 4.30 pm Monday to Friday
or contact Matt McColgan at 71268997.
Next Friday, 7th November is the last date for contributions,
which will be collected from 6.30 to 8.30 pm
in the room above the Sacristy.
Next Weeks Readings: Ezek 47: 1-2, 8-9, 12. Ps 45. 1 Cor 3: 9-11, 16-17. Jn 2: 13 -22.